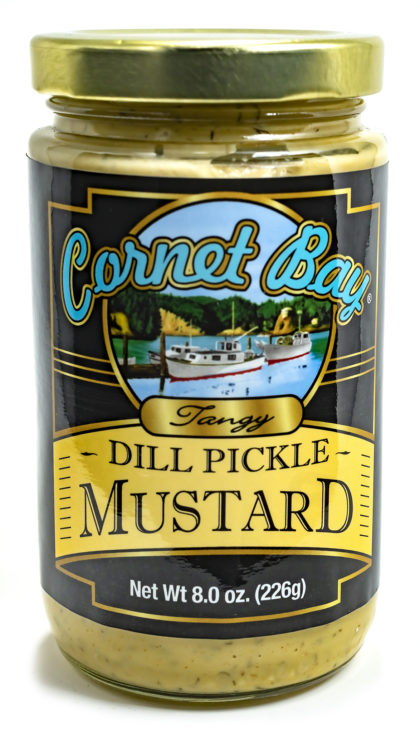 Tangy Dill Pickle Mustard
$7.99
Being in the food business for over thirty years has given us at Cornet Bay the knowledge of knowing the taste of a great product.
Who doesn't like dill pickles?
This Mustard works on about every sandwich thinkable.
Great on all beef, pork, poultry and seafood.
Use as a glaze and as a sandwich spread, great on hamburgers.