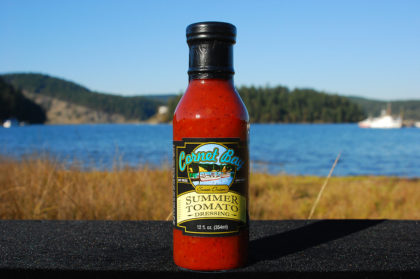 Sweet Onion-Summer Tomato
$9.99
Sweet onions and juicy vine-ripened tomatoes have been blended with select
spices to make this terrific salad dressing. Use it as a dip for vegetables
or as a marinade for meat, fish, and poultry. Mix it in meatloaf for a
delicious new flavor, and on hamburgers, and as a sandwich spread.
Gluten-free. No fat. No cholesterol!