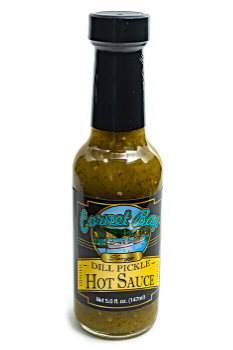 Dill Pickle Hot Sauce
$5.99
Being in the food business for over thirty years has given us at Cornet Bay the knowledge of knowing the taste of a great product.

A mild hot sauce that can be used on all beef, pork, poultry and seafood.

Use as a sandwich spread for an exciting and new flavor.

It gives soups and stews a wonderful flavor.

Terrific over hash browns and eggs.